For me, this year was basically - the final half of my A'levels, a summer spent in MCAT preparation, and the begininng of my first year of MBBS in FJMC. Now, I really narrowed down my whole year into three broad parts but there was a lot more in between that is more or less, not worth mentioning.
This year went by so fast; I feel as if I was in scohool just yesterday wearing my beloved gloves, two pairs of socks with my pink/orange backpack slinging arojund my shoulders. That was one winter ago.
And here I am, in middle of the next winter.
Initially, I believed leaving my school that I had been going to for a good 14 years would be a ch jallenge. I've learned so much, seen so much here that I grew attached to even the building of my school campus. I met people here who helped me grow. Some were the heroes of my stories, others nothing more than villains but still, they were a big part of me and I knew letting them go was a hard, inevitable fact I'd have to face.
I spent most of my final half of A'levels cooped up in my house, studying for my Mock exams and my CIEs. I wanted more than anything to spend my last days of school in the school, surrounded by familiar places and people but I wasn't able to do that for various reasons. (Most of which was my own fault, just so you know).
Anyway, January 2014 was a bit of a downside to the start of my year.
I had a few fights and verbal arguments at school with different people and it wasn't the best month to start off the year. I also had a severe case of depression, as I would call it, and I started looking at life from ai pessimistic angle. Nothing made me really happy.
February 2014 continued on with that mood but eventually by the middle of the month, things started to make sense again. We had the Art Mania in those days - the mega school event of the year, where I hosted the entire show and it turned out pretty darn awesome.
The Art Mania
I got back on my feet in February 2014 only to fall back again shortly before my Mock examinations. I don't want to mention any details here but long story short - I realized that people aren't always what they seem. You can't really trust anyone even your closest friends because they might turn against you when they need to just because it will help them in some way. Just because they're selfish. We all are, I guess.
Next came March 2014, my birthday month. The month started off dull and tiring because I had my Mock exams on the go then but midway along March, my family and I flew to Thailand for a holiday trip. Now,
that
was epic. I loved every moment of it and that trip made me feel alive again.
April and May 2014 were all about the CIE preparations. I didn't study the way I should have but I tried to anyway. I spent hours in front of books but I never really focused like I should have for absolutely no reason. Maybe, the thought of finally growing up and out of school hadn't sunk in yet. I would waste my time watching movies and TV shows all morning and then when the night came, I'd open the books and absorb nothing.
CIEs went by. Some were great; others like Physics P4 and Biology P5 really hit me hard in the head. June came in fast and I knew I had to start prepping for my Medical entry test if I had any hope of getting into a medical college. I relaxed for about 2 weeks at Lahore, chilling out with my siblings and going out on a night stroll to shed some pounds, only to gain even more at the OPTP around the corner.
Okay, fast forward - June and July were all about MCAT preparation and sleeping, breathing and living in books. I swear I never studied so hard in my life like I did in these 3 months. Ramadan came and went, Eid came and went.
August 31st was the day of the MCAT. I won't go into detail of how it went, but basically, it got over before I knew it and I got a pretty decent score. I hoped for a 1000+ because I wanted to get into King Edward Medical University, but my merit didn't reach that far high up.
Anyway, the next two months - September and October - were the laziest months of the year. Actually, scratch that. They were probably the laziest months of my life. I watched movies and anime and TV shows all day long, finally established a firm social networking ground that I had lost for years and slowly, gained back the confidence that I had lost in the early months of 2014. I had lost my true self, and my originality for over a year. Now, finally, I left the past of A'levels behind me and all the people in it to move forward, hence the name 'Moving ahead' for this blog.
All those fears of leaving my school turned out to be nothing afterall. Also, I always judged myself to be awkward and bad at socializing with strangers so the thought of making new friends from scratch was daunting. But nevertheless, I was pretty excited about my new college.
The FJMC building
November 17th, 2014 was my first day officially in Fatima Jinnah Medical College. In only half a month, I met amazing people who became my friends. I finally realized I wasn't bad at socializing afterall. In a class of 300 girls, I like to believe I gained an identity already. I wanted so bad to stand for the Class Representative but my competition was tough and well-prepared so I dropped that idea. Now, I'm standing for the Literary Representative. I guess I have more of an edge there since I love to write. I also made an official blog for my college. Check it out if you have time -
www.fjournals.blogspot.com
Now we're into the end of December and I've given two substages already, made awesome friends, and learned to move on from the life I lived before towards a better person. December was a lot less about me than it was about Pakistan. The Peshawar Massacre happened a week ago that shook every person in this country. I don't really want to talk about that, so I'll go back to my own year.
Today is 25th December 2014 - The Quaid's day, Christmas for all the Christians, and my Nano's birthday. (Post was published late)
One last thing
, that's more of a note to myself - here's a few things I learned out of this year:
✎ Don't give
two jacks
about people who aren't willing to give even one jack about you.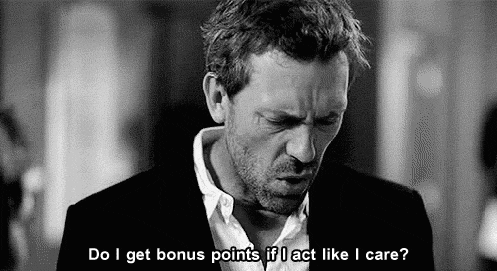 ✎
Don't do mannats
unless you can fulfill them, because if you don't, they come back to bite you even harder than you would have imagined.
✎
Shut your mouth
even if you want to scream in rage and frustration. Let those emotions go out somewhere where no one's watching you; where no one can be affected by them.
✎ If you have a dream and it's not the right time for it.
Wait for the right time
. Don't jump into things and end up sinning in anyway.
✎ Stay true to yourself and
remain original
. Don't go along with what the society or people want you to be. You can't spend your life pleasing people. You'll disappoint them anyway. The worst mistake you can make is become another fish in the pond.
✎ Lastly,
Optimism
. Be happy as much as you can, because when you're happy, things turn out better themselves. Keep your chin up and even if the world seems cruel to you, get back on those feet and regain your position. It's okay if it takes you sometime.